Double Your Confidence
COURSE OVERVIEW
The Double Your Confidence course is a dynamic one-day program designed to help individuals boost their overall confidence levels in various aspects of life. Confidence is a key attribute that positively impacts personal relationships, professional success, and overall well-being. This course provides practical strategies, techniques, and mindset shifts to help participants develop unwavering self-belief and increase their general confidence.
In-person
Duration: 1 days, 10.30am – 4.15pm
Experience level Intermediate and Advanced level
Cost Starting £2k plus VAT per individual
Group size maximum 6
Location: At Your Location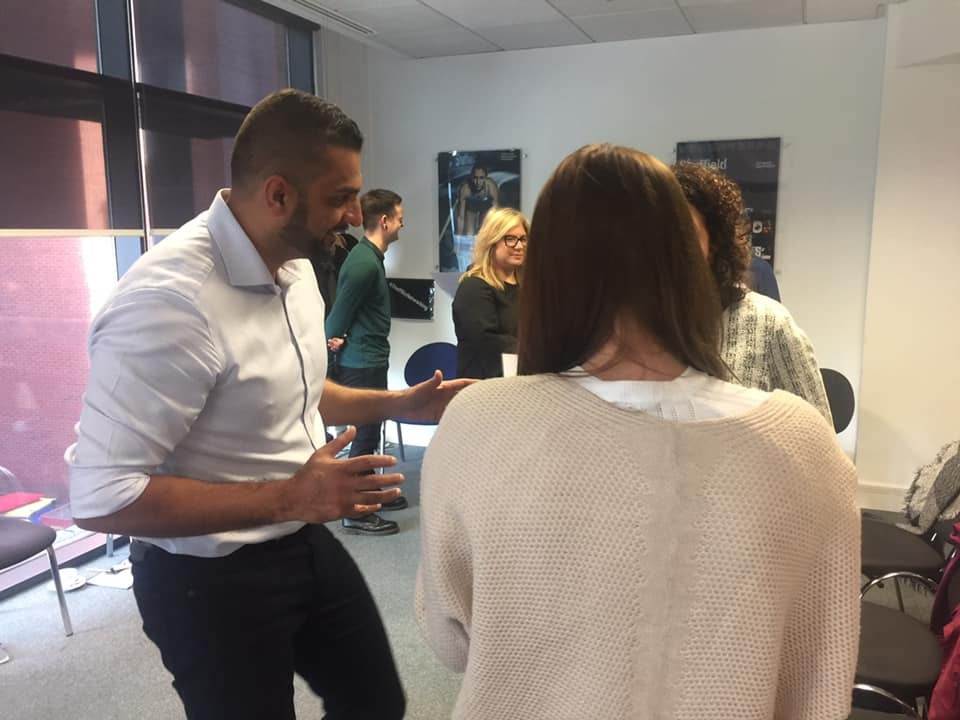 THE LEADERSHIP PRESENTING PROGRAMME STRUCTURE AND OUTCOMES
Session 1: Understanding Confidence and Its Impact
Defining confidence and its importance in personal and professional life.
Recognizing the benefits of increased confidence.
Identifying personal barriers to confidence and self-belief.

Session 2: Self-Awareness and Acceptance

Exploring personal strengths and values.
Embracing self-acceptance and nurturing a positive self-image.
Overcoming self-doubt and negative self-talk.

Session 3: Cultivating a Growth Mindset

Understanding the power of a growth mindset in building confidence.
Embracing challenges, setbacks, and failures as opportunities for growth.
Setting realistic goals and embracing a continuous learning mindset.

Session 4: Building a Strong Inner Foundation

Cultivating self-care and well-being practices.
Setting boundaries and prioritizing self-respect.
Building resilience and managing stress effectively.

Session 5: Developing Assertiveness Skills

Understanding the difference between assertiveness and aggression.
Communicating needs, opinions, and boundaries with confidence.
Active listening and effective communication techniques.

Session 6: Body Language and Nonverbal Communication

Utilizing confident body language and posture.
Enhancing nonverbal communication skills to exude confidence.
Developing eye contact and vocal presence.

Session 7: Overcoming Fear of Failure and Rejection

Understanding the nature of fear and its impact on confidence.
Strategies for reframing failure and rejection as opportunities for growth.
Developing a positive mindset towards setbacks and challenges.

Session 8: Creating a Confident Future

Setting empowering goals and envisioning success.
Developing an action plan for continued confidence growth.
Identifying resources and support networks for ongoing development.

Note: Each session will incorporate a combination of interactive discussions, self-reflection exercises, practical activities, and skill-building exercises. The one-day program offers participants a focused and immersive experience to enhance their general confidence and empower them to thrive in various areas of life.
ALL PROGRAMMES include tailored modules to your exact needs, including individual coaching and feedback. With bespoke coaching that works to both individual and company aims.
WHAT CURRENT CLIENTS ARE SAYING
"Quote!" – Client
HOW TO BOOK YOUR COURSE
Contact us on the details below and one of our professional course leaders will talk through your requirements and next steps.