Our Most Popular Training Courses
We've Worked With…
Financial Times Case Study
We have delivered a series of communication skills workshops for the Financial Times to help with both internal communication and to help staff feel more confident delivering reports on Facebook Lives to their customer base online.
Our client asked us to provide tailored FB Live presentation training that would address the challenges staff may face.
Key areas covered included:
Preparing to speak on the spot
Delivering information in a compelling and confident manner
Managing pre-presentation panic
Thinking Clearly during a presentation
Making more impact
We delivered sessions over a 3 month period with a mix of full and half day workshops. All individuals were given both practice and delivery opportunities with precise feedback which has helped them to develop their FB live techniques, but also increase their communication impact and overall confidence.
Client Feedback
"Absolutely amazing programme – that gave you techniques but also lots of practice and feedback space"
"I came in unsure but left feeling I had a few tools up by sleeve, will be applying to do more presenting"
"I currently just present to my team but now will go for cross department presentations more and open myself up to working as wider representative of the organisation"
"The course was fun, energetic and inclusive. We had a range of abilities in the room – Billal was able to bring the best out of everyone and maintain a very high level of engagement throughout"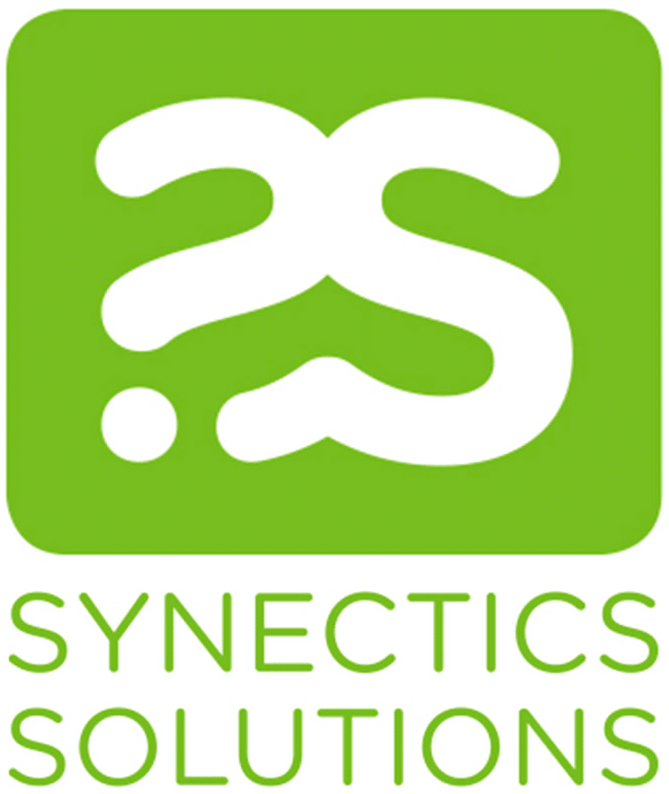 Synectics Solutions Case Study
We have delivered a series of High Impact Speaking Workshops for senior leaders at Synectics to help them promote their work better externally.
Business Relationship Managers needed to engage potential clients and articulate their extensive value proposition in a way that would gain better results and build higher levels of engagement.
We needed to help key staff members with a range of challenges including:
Building more engagement at conference
Being able to convey complex ideas in a simple and memorable way
Speaking without slides and notes
Entertaining and engaging a conservative business crowd
Building an effective toolkit to meet a diverse audience
Gain more presenting impact
The programme delivered a range of sessions of variable sizes, intensity levels and duration over a 6 months period.
Team members and leaders were given lots of opportunity to practice, improve, learn and have fun.
The practical approach meant lots of people were able to implement their learning almost immediately and affect the communication culture in the wider teams.
Client Feedback
"This course genuinely was one of the the most professional and hard-hitting courses I have been on. You learn so many smart techniques – there was literally a buzz in the office every time the Public Speaking Academy would visit us"
"Being able to play on the big stage really is a craft. I have always seen 'others' play that role on the conference stage. I now feel ready to mix it with the big boys!"
"Translating what we do into a presentation is our greatest challenge. Learning the methods to build a compelling structure along with the confidence to say it was possibly the biggest shift I have seen in every attendee"
"You can understand why these guys train Question Time panelists!"

Your Company Deserves the Winning Edge So Don't Miss Out on Public Speaking Mastery
Why You Should Get in Touch NOW:
Seize the Moment: Unleash the power of Public Speaking Mastery and watch your success soar to new heights. We ensure all our clients are able to shine like never before!
Speak with Confidence: Our guaranteed results leave no room for doubt. If you miss out in getting in touch, you miss out on the chance to transform your life!
Your Tailor-Made Journey: We craft a personalized roadmap to success, designed exclusively for you. Don't settle for anything less than the tailored excellence you deserve!
World Class Coaches Await: Elevate your game with guidance from our expert coaches.
Embrace Immediate Growth: Those who win understand you should NEVER wait for success. Instead, take the leap today (RISK-FREE), and witness immediate transformation with our hands-on approach!
Unending Progress: Our commitment to your growth never stops. You simply get in touch, and we open a door to real results and resources that fuel lasting success.
Limited Spots: Our Corporate courses are extremely popular with our repeat corporate client base. We will endeavor our new clients to get priority but act fast to secure your place in this life-changing program. Don't let someone else claim the success that should be yours!
SIMPLY Get in Touch to find out more about our Public Speaking Courses. We will design a solution that fits your needs whilst having fun!
FAQ
What Course is best for our team/company?
To begin you may wish to browse our course course descriptions here to see which is best suited to your experience and goals. We are also happy to speak with you to recommend based on your specific needs. You can call us on +44 118 234 6056
We specialise in building bespoke programmes for the majority of our clients to ensure specific and unique needs are taken care of.
What types of Companies and/or Individuals will benefit from these Training Courses and Programmes?
We are specialists in helping people from a range of professional organisations increase their impact through improved communication. The training is en masse tailor build and no one course is ever the same.
Programmes can vary from a group of Medical Sales reps wanting to increase their closing rates through to senior leaders within a broadsheet newspaper wanting to deliver their message effectively on BBCs Question Time or Newsnight.
Can you train a room of mixed abilities?
Yes. Our Trainers are highly skilled in managing a room with mixed abilities and can ensure learning is introduced in a way that both inclusive and safe whilst remaining growth focussed.
Learning outcomes and outlines can typically be agreed prior to booking.
How Effective is the Training?
We are market leaders in high impact and high quality speaker training. Our group programmes are trusted by some of the World's most reputable brands to deliver results. Our courses are highly engaging and experiential which ensures delegates experience the growth immediately.
What type of learning material do you cover?
During a course we cover a range of methods depending on prior agreement and group requirements. Typically this can be various methods to help build presenting confidence including the development of confidence mindsets, looking at confident body language, the relationship of physiology and emotional state, breathing and pacing, gestures including the optimal control of hands, mastering the voice and eye contact.
Who are the Trainers?
Our Trainers are all Professional Speakers and Coaches which means that they do not just understand the theory but base their approach in professional stage experience.
It also means they are on the cutting edge of the best methods relevant to today's increasingly challenging audiences.
Do we require a minimal level of competence prior to the training?
No. You can be a diverse group with various abilities. Our training is built to engage all members of any group. Create a positive learning environment that will help all parties grow and deliver on their potential.
What can we expect in terms of impact of the programme?
Impact will vary depending on the size of the group, ratio of trainers to delegates and duration of the programme selected. We can discuss this with you to help shape the most appropriate option.
What kind of organisations do you typically work with?
Our programmes serve a range of organisations from small and medium sized enterprises through to large multinationals, board-level executives, politicians, professional sports teams and even royalty.
How long is the training course for?
We recommend having a programme of several half days over a few months for the best impact.
Presenting and Public Speaking is about best practice methods becoming habit beyond the training room. Therefore we deliver programmes with practical post-course homework that embed learning principles into everyday practice.
Where will the training take place?
We can deliver our courses in-house and can also our own conference facilities or others nearby.
What is the cost?
Fees are dependent on the number of delegates we are training, the number of trainers, the seniority level of your trainers, duration of the programme, location and content required. We are certainly not the cheapest but aim to offer you an unrivalled high quality experience every time.
Our long term clients include a number of sports personalities, large FTSE100 companies and government institutions.
To discuss relevant options please leave us a message on [email protected]
On occasion we may offer exclusive offers, promotions and case study rates.