Presentation Skills for Introvert Leaders
COURSE OVERVIEW
The Presentation Skills for Introvert Leaders course is an intensive one-day program designed to empower introverted leaders with the essential skills and strategies to confidently and effectively present their ideas in various professional settings
In-person
Duration: 1 day, 10.30am – 4.15pm
Experience level: All
Cost Starting £2k plus VAT per individual
Group size maximum 6
Location: At Your Location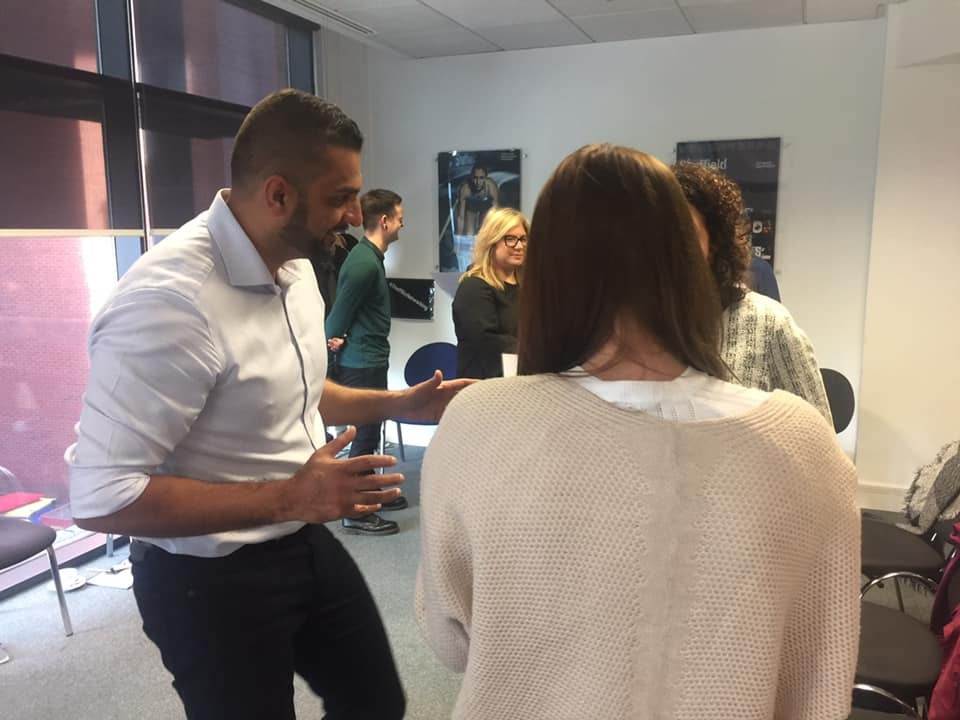 This course recognizes and celebrates introverted leadership qualities while providing practical techniques to navigate public speaking, presentations, and communication challenges. Participants will gain insights into leveraging their unique strengths as introverts to deliver impactful presentations that engage, inspire, and influence their audience.
WHO IS THIS COURSE FOR?
For leaders who feel comfortable away from the stage! Often Leaders who are fantastic 1-1 but experience discomfort in front of groups whether in meetings, events or larger conference stages. Most delegates on this programme have limited experience of speaking confidently to groups.
THE PRESENTATION SKILLS PROGRAMME STRUCTURE AND OUTCOMES
Session 1: Embracing Your Introverted Leadership Style
Understanding introversion and its strengths in leadership roles.
Debunking myths and misconceptions about introverts.
Recognizing the unique qualities of introverted leaders in presentations.
Session 2: Building Confidence for Presentations
Identifying and managing anxiety as an introverted presenter.
Techniques for managing nerves and projecting confidence.
Visualization and relaxation exercises for pre-presentation preparation.
Session 3: Crafting Compelling Presentations
Identifying the objectives and needs of the audience.
Structuring presentations for clarity and impact.
Creating memorable opening and closing statements.
Session 4: Enhancing Communication Skills
Utilizing visual aids to enhance understanding and engagement.
Understanding the importance of body language and facial expressions.
Using eye contact and vocal variety to convey messages effectively.
Session 5: Handling Q&A Sessions and Unexpected Challenges
Strategies for managing audience questions and interactions.
Techniques for handling challenging or unexpected questions.
Maintaining composure and professionalism during difficult moments.
Session 6: Recharging and Self-Care for Introverted Leaders
Understanding the energy dynamics of introverts during and after presentations.
Strategies for recharging and self-care after presenting.
Introverted leadership practices to maintain overall well-being.
Session 7: Action Planning for Continued Growth
Reflecting on progress and achievements throughout the program.
Identifying areas of improvement and setting goals for future presentations.
Developing an action plan for ongoing skill development.
Note: Each session will consist of a combination of interactive lectures, group discussions, and practical exercises to reinforce the concepts covered. The one-day program provides an intensive learning experience tailored specifically for introverted leaders, equipping them with the necessary skills and strategies to deliver impactful presentations.
ALL PROGRAMMES include tailored modules to your exact needs, including individual coaching and feedback. With bespoke coaching that works to both individual and company aims.
WHAT CURRENT CLIENTS ARE SAYING
"This was the best training we have had in 2023 for all 40 of our Global Leadership Team" – Laurie, CHANEL
HOW TO BOOK YOUR COURSE
Contact us on the details below and one of our professional course leaders will talk through your requirements and next steps.