Presentation Skills for Technical Leaders Training Course
COURSE OVERVIEW
Presentation Skills Training for Technical Leaders is a transformative course that gives you practical methods to get more confidence and make much more impact when presenting. It will give you everything you need to convey a confident and clear message in any situation whether in meetings or at a conference.
In-person
Duration: 2 days, 10.30am – 4.15pm
Experience level Intermediate and Advanced level
Cost Starting £2.5k plus VAT per individual
Group size maximum 6
Location: At Your Location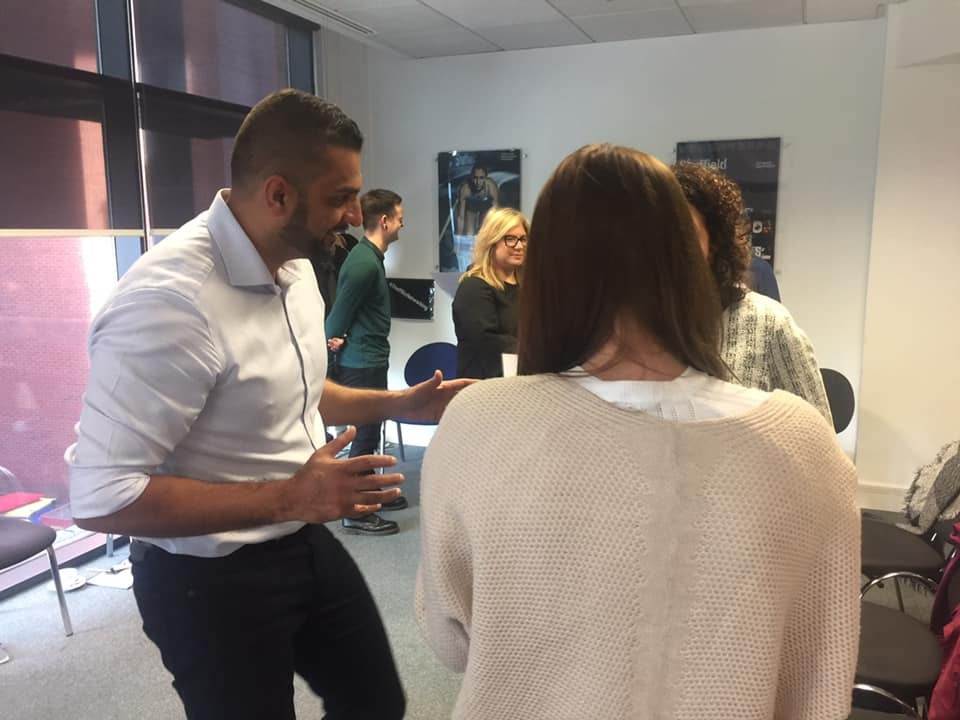 If you struggle to remember your words, feel nervous on stage or simply hate the sound of your own voice this course helps address the presentation barriers many leaders encounter.
As a practical course you will be afforded the opportunity to practice in real time, getting feedback throughout the programme. By building your competence and confidence gradually we will show you the best speaking mindsets, structures and delivery skills to significantly transform your presenting skills.
You will get the breakdown of proven professional methods in very clear, simple steps. Learning through micro steps is proven to keep you focussed throughout the training and allow for you to address your unique challenges with your course tutor.
WHO IS THIS COURSE FOR?
Executives from C-suites, Director and New Leader levels. For professionals who need to use confident presenting to increase influence, deliver messaging across a range of stakeholders in a confident, concise and compelling manner.
HOW OUR PRESENTATION SKILLS FOR TECHNICAL LEADERS COURSE WILL HELP
This programme guarantees to increase your level of confidence when delivering your presentations. It shows the importance of simple shifts in voice, gesture, body language and how you may make small changes to your mindset when you are about to speak.
It will show you how a combination of habit changes will alter your personal and presenting confidence every time you present.
By allowing you to repeat new skills with specific feedback we are able to allow you to experience personal growth through the course of the day
Results from the programme have repeatedly proven that our well tested presentation can show even the most nervous speaker skills to develop Presentation Confident to enable your teams and organisations to achieve set outcomes from your audience.
THE PRESENTATION SKILLS PROGRAMME STRUCTURE AND OUTCOMES
Why you need to develop Confidence Presentation Skills
Speak with confidence and overcome nerves
Present with impact when working remotely online
Engage the audience using a variety of physical and verbal techniques
Bring dry material to life
Consciously create the impact you choose
Bring an authentic approach to every presentation
Structure your presentation to suit the audience
Handle the most difficult questions or people with flair
Sample Exercises we may include in our Presentation Skills Course:
The Make Up of a Great Presenter
Feedback on Your Personal Presentation Style
Methods to Handling Nerves and Public Speaking Fears
Using Your Voice Effectively
Confidence and Body Language
How to Structure any Presentation
Making it Memorable
Props and Professional Use of PowerPoint
Adjusting to Different Audiences
The Professional Methods on Using Space and Gestures
How to Handle Difficult Questions
ALL PROGRAMMES include tailored modules to your exact needs, including individual coaching and feedback. With bespoke coaching that works to both individual and company aims.
WHAT CURRENT CLIENTS ARE SAYING
"Quote!" – Client
HOW TO BOOK YOUR COURSE
Contact us on the details below and one of our professional course leaders will talk through your requirements and next steps.